Sabayang Pagbigkas 2015: Wikang Filipino sa Pambansang Kalayaan at Pagkakaisa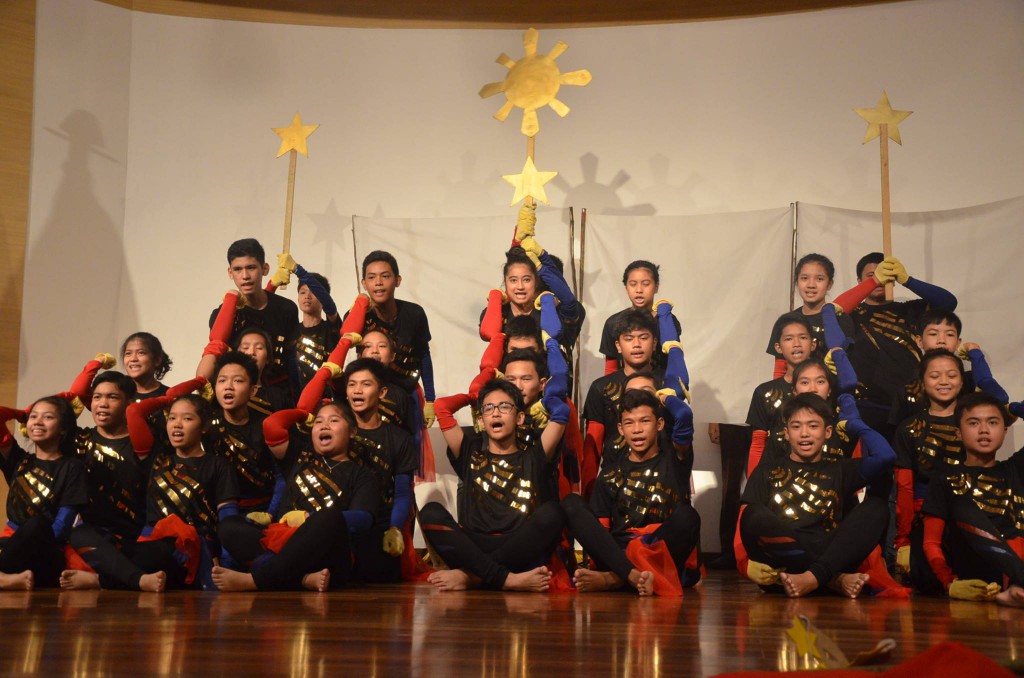 In it's annual tradition, Grade 9 students exemplified their best performance through Sabayang Pagbigkas. The theme for this year's event is namely" Wikang Filipino sa Pambansang Pagkakaisa". This aims the students to interpret their own versions of Mr. Patrocinio Villafuerte piece entitled "Wikang Filipino sa Pambansang Kalayaan at Pagkakaisa". The piece had gone through many interpretations with USTJHS students shouting out the varieties of their "Kalayaan".
These students gave their time and effort to interpret the freedom. They've given the best way to tell that we are Filipinos standing up until the end. As much as, we will never let anyone to rule over us that whenever it will happen again, a fight for freedom will be regained. Just like the lines " At kung sakaling magbalik muli, ang kasaysayang hininog ng isang madilim na kahapon, muli … Sama- samang gigising, magkakapitbisig, aalsat titindig. Filipino's must be tough one to express and put their heads up with the freedom.
Sabayang Pagbigkas 2015 had been a good head start with the Grade 9 students. All of them have given chance to express what is freedom for them. The goal of this activity is not only to express but to make them bond and cooperate with their class. They've reached the core value of cooperation that not only helped them in Sabayan performance also with their class relations. Sabayang Pagbigkas marks the start of excellence of each Grade 9 students.
Featured Image © Ralph Estrella