UST Junior Spikers proceeds to 'do-or-die' game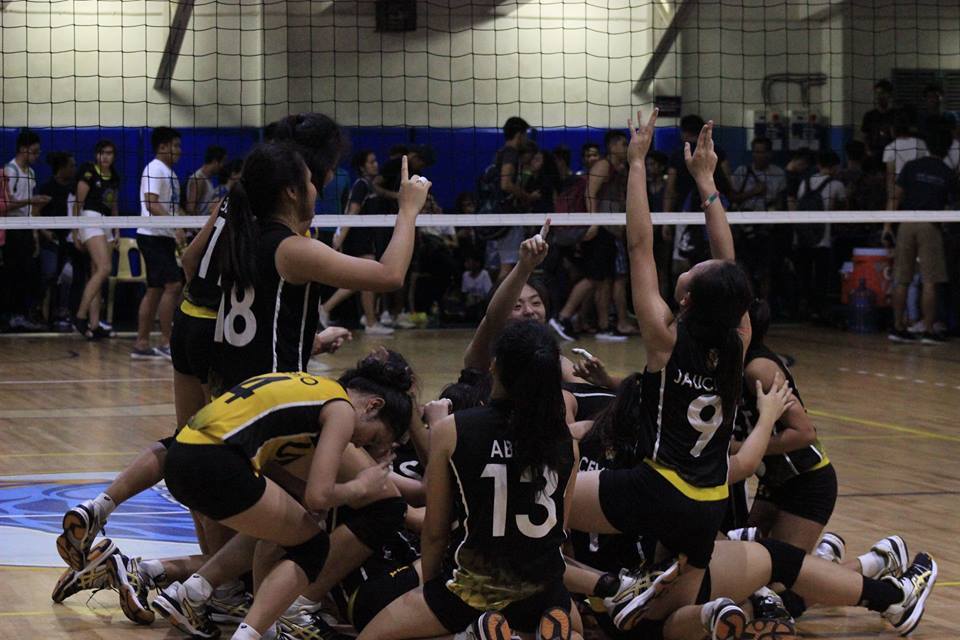 The UST Junior Spikers has gone through a massive game with a 25-22, 11-25, 21-25, 25-15, 15-13 win versus the Nazareth School of National University Bullpups in the finals of the UAAP boys' volleyball tournament last  Sunday, November 27, 2016, at the Adamson Gym. The boys' volleyball team will advance to game three after forcing a do-or-die match.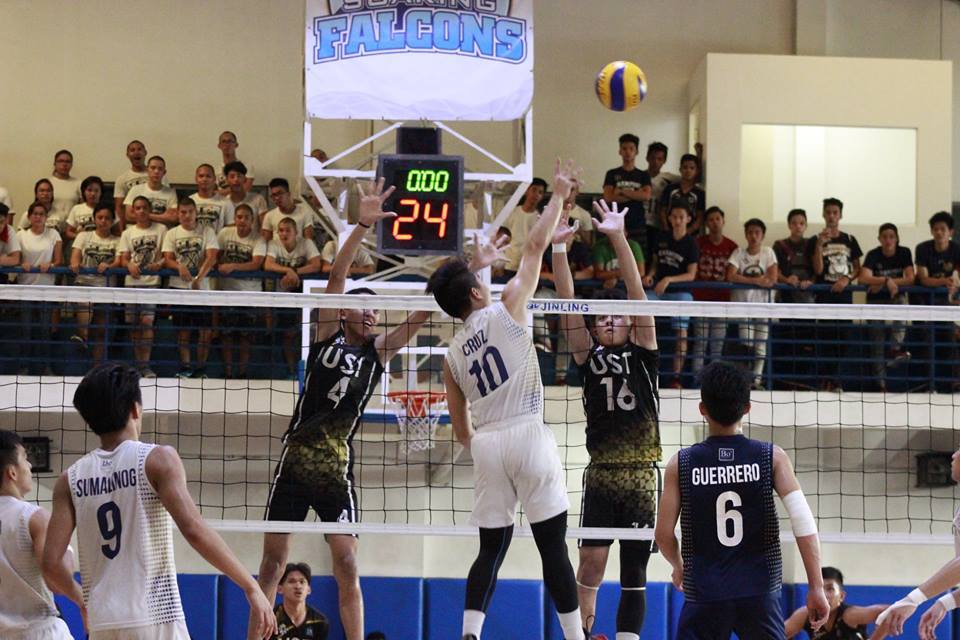 Jhun Lorenz Señoron, Captain ball, said it was hard for the team. "We need each other to win eh. Kaya kami nanalo kasi naglaro kami as one, hindi as individuals. Lahat gumagalaw which is satisfying," he told the Social Media Club.
UST registered 48 attacks, nine aces, and eight blocks which led to today's victory. Señoron was able to garner 21 points while Rey De Vega and Teo De Guzman added 15 and 11, respectively. The team will proceed to game three on Wednesday, November 30, 4 p.m. at the same venue.
Featured Image © Lance Adan Caraig