UST Junior High School Glee Club Advances to the Final Round of Voices in Harmony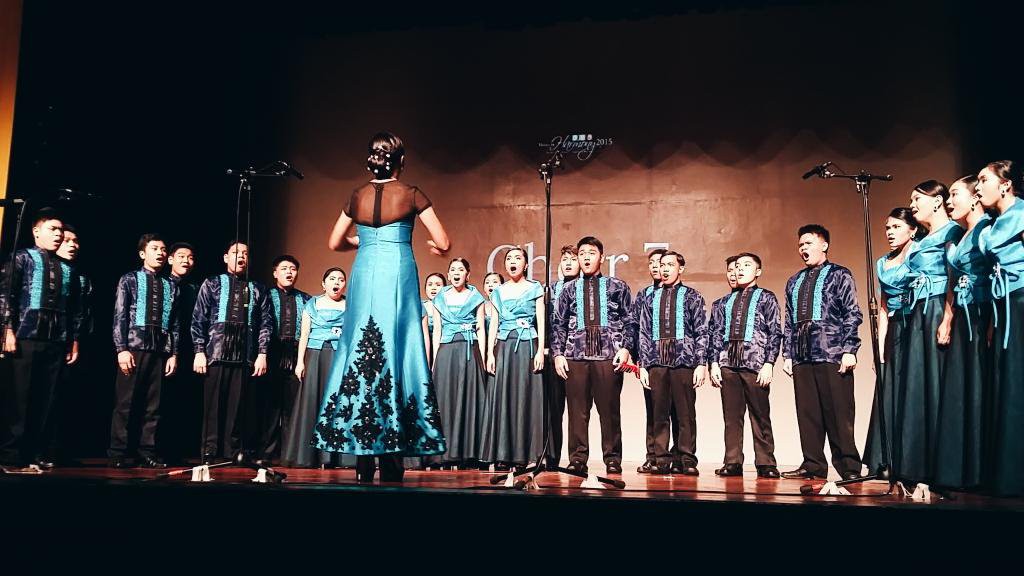 After the elimination round on October 4, 2015, at the Marian Auditorium, Loyola Heights, Quezon City, the UST Junior High School Glee Club, together with its adviser, Ms. Maria Lulu Orlina, qualifies for the final round of Voices in Harmony.
Singing their well-rehearsed, sweet-sounding version of the songs Anak by Freddie Aguilar and the Visayan folk song Kruhay, the Glee Club singers were able to claim their spot in the last stage to victory for the Voices in Harmony 2015
"When we were called as part of the finalists, we were overjoyed, but more importantly, we were humbled to be standing beside skilled and competitive choirs that we will be meeting again in the final round," says Raina Galut, president of the USTJHS Glee Club.
The final round will be held on December 6, 2015 at the AFP Theater, Camp Aguinaldo. The Glee Club is proud to have a new song added to their masterwork. Glee club members also confirm forthcoming performances in several venues and big events. The UST Junior High School community wishes you good luck. Kudos to the USTJHS Glee Club!
Featured Image © @cmliViH Voices in Harmony