Freshmen Orientation: Jumpstart on Being a Thomasian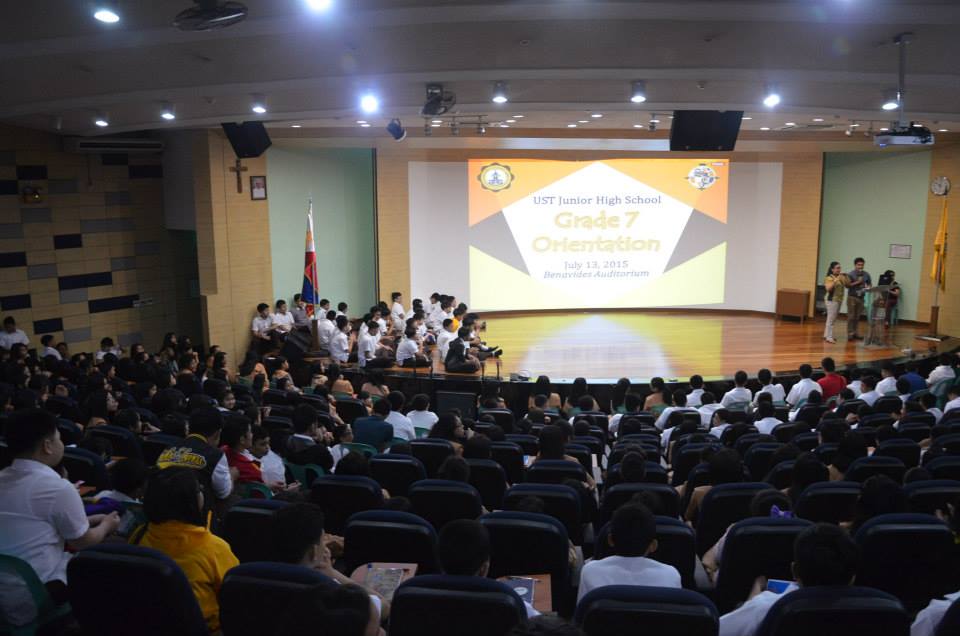 Each school has its own rules and regulations. Not only does it teaches students the knowledge about the different field of education, its aim is also to mold their students into proper, respectful, and intelligent people that can be role models for the next generation. UST Junior High School transform their students into more talented and hardworking for them to be ready for the journey ahead.
The Grade 7 Students had their Freshmen Orientation before the start of classes. The Orientation gives a glimpse on the life of a Thomasian Student. It tackles on how a student must behave in such premises and how to observe proper decorum. The Orientation is headed by the Principal, Asst. Principal, and Guidance Counselors. They gave the rules and regulations to the students who are together with their parents. The parents of the students were able to comply with the rules given. They were given the chance to ask about the subject matter and know more about it. Not only the rules and regulations was shown to the students and their parents, the Orientation also shows some information about UST Junior Highschool itself and its achievements. In the end, the Orientation made it clear about the rules that must be observed inside the premises.
The Orientation helped prepare the students on their journey as part of the Thomasian Community.
Featured Image ©Ralph Estrella